4 quick power tips to be a better networker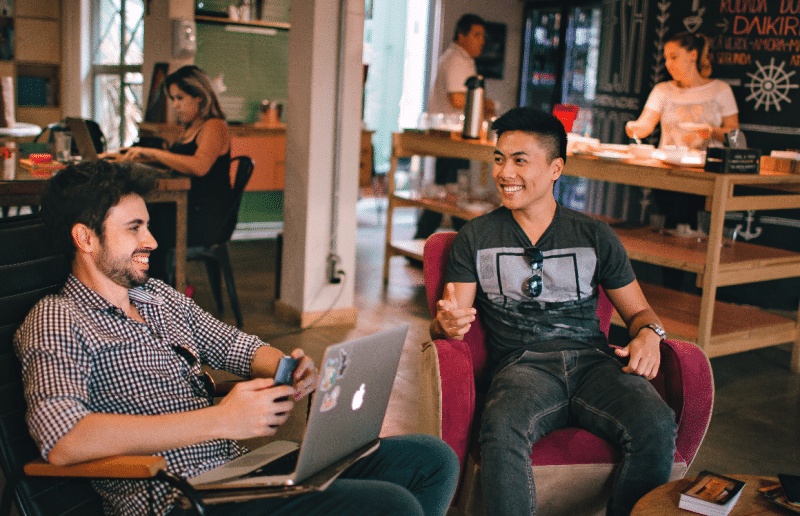 Love them or hate them, business conferences are just part of the business journey.
I just returned from the Vegas from the Grow With Video conference event which quickly followed the Dallas based Video Marketing World. At both events I reconnected with some old  industry friends from around the country which was superb. But what I really enjoy is that at these events I met a bunch of new people.
People from around the country and indeed around the world, come together to these events which makes it an ideal opportunity to strike up a conversation and get to know people who otherwise you wouldn't.
The conference has some business value, but expanding your network and reach is immensely valuable for both personal and business growth.
While we love our remote working technologies, nothing beats a great chat that happens face-to-face to make a personal connection over dinner. This is where you casually chat about your family, passions and of course work making it simple to refer business to each other.
Some people are afraid to network so here are some of my networking tips and tricks:
Tip 1: Don't Group
Typically at these events there are official events such as dinners and "drinks" where everyone gets together. However the mistake people make is only huddling with the people they already know and therefore not meeting new people.
An informal setting is an ideal opportunity to mingle and reach out to people who seem to be by themselves – at worst you make small talk, but at best it could be a referral to your next big deal! You'll never know if you don't make the effort.
If you are the one who arrived at an event by yourself, don't be afraid to chat with those hanging around in a group. The coffee or food station is a good place to hang out as when people come over to grab their coffee you can strike up a conversation about the day and introduce yourself.
Tip 2: Never Sell
A big no no is launching in your perfectly rehearsed sales patter when you meet someone new. Don't be that guy or that girl. Its is very aggressive especially when people are trying wind down from the day of extensive learning at the event.
Instead the aim is to make a connection, offer advice to help them overcome any issue that they are experiencing, offer just to hear them out and be genuine.
Tip 3: Give And Take Business Cards
I am not sure when handing out business card became "uncool". Always have a stack of business cards so that you can give out and take business cards  so that not only you have each other's contact info, but it's a reminder of who you met and why.
Make a note on the business card you receive and jot some of the points you were discussing which will trigger your memory when you go through the stack of cards after the event.
Brainstorm some business card ideas that best represent you and your business so that you are memorable too.
Tip 4: Follow Up
Those who actually keep their promises to follow-up with the people they met are usually more successful than those who only reach out ONLY when they need something.
A good rule of thumb is to send a quick short "great to meet you" email as soon as it is reasonable to do so making it easy for the person to add your info to their Contacts list.
As we know that emails pile up when we are out of the office, wait a week after the event to continue the networking conversations thereby allowing the person to deal with their work-mail.
Make sure you check out these LinkedIn Networking tips too