Your Last-Minute Christmas Tech Gift Guide Ideas – Amazon to the rescue!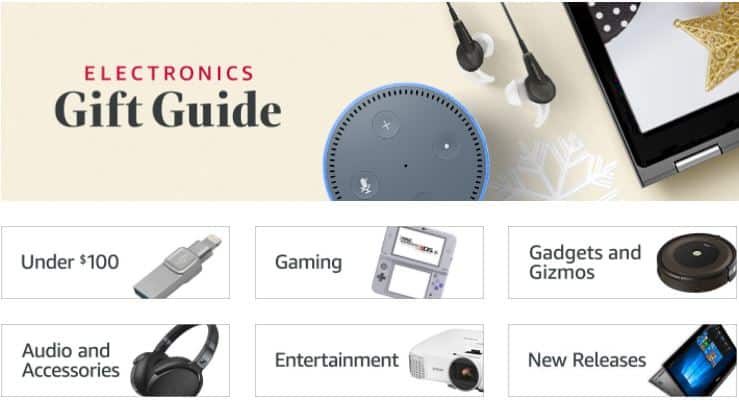 It happened again but I wasn't surprised.
Every year around this time I get this question: "What tech gift would you recommend for Christmas for a tech guy/ girl?".
There are many "Tech gift guides" and "Christmas gift ideas" out there on the web, but with so many variables, this becomes a very open-ended question and very difficult to recommend my top tech pick.
Whenever I am asked, "what tech gift ideas do you have?" I always ask the following:
What type of tech activity? (indoors, outdoors, audio, gaming, office, personal etc.)
How much do you want to spend? This will either simplify the process or not…
Once I have those answers, I can start narrowing down the options and this is where the Amazon Gift Guide Hack comes to help.
Amazon Gift Guide Hack
Amazon has created a great Amazon Gift Guide which starts with a top category or activity and then goes on to list the products in that category.
This can be overwhelming as the options are endless so I embark on the Eliminate Mission. This is where I just want to narrow down my option so its easier to make a decision.
I use these two hacks to create shortlist of tech gifts to buy:
Lead me from temptation:
Click on this link to open the Amazon Gift Guide directly and avoid the "shiny objects" that are all over Amazon.
Choose a category eg. Gadgets and Gizmos
There is no point being excited by a super-duper gadget that is out of your price range – so let's get rid of those.
As soon as you click on that category, don't be tempted by anything. Instantly look for the small grey "sort by" option which is found under the Explore More bar (about half-way down the page) and sort the products by Price. This will eliminate those products that are out of your price range.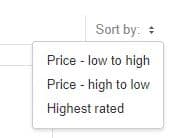 Make A Nice List:
There are still too many products? No problem. Now the next mission is to eliminate the "research mode". This is where we want to research and read everything about every product. It's not practical.
So at this stage whenever you find a product that you might be interested in, don't spend too much time researching – just click on the Add To List button. This will add the item to your personal list and allow you to continue to browse and add more products.

Forget the Tree – Trim the List:
Once you are done in that category, open your list and all your items will be there.
Now you can add comments on any item (eg. This is for Gary) or you can choose to remove items. You can move items next to each other so you can compare them. You can delete any items you don't want and Add To Cart any items that you do.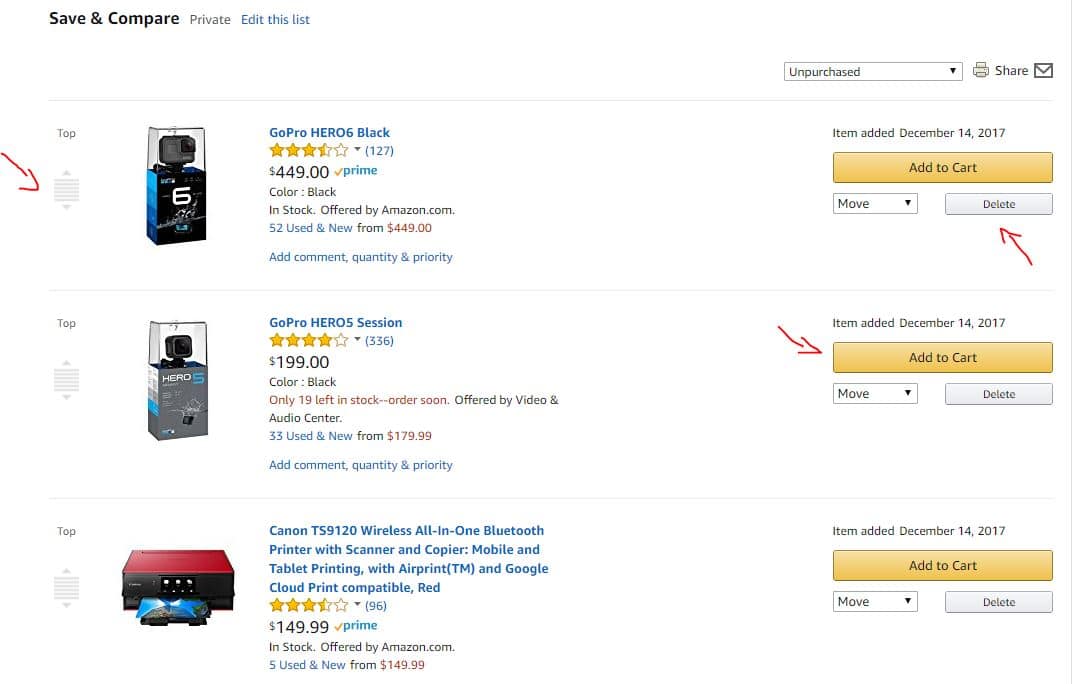 Need a tech gift idea for kids?
No problem – check out the Amazon Kids Gift Guide
 which is broken down by age, price, and type of tech toy too: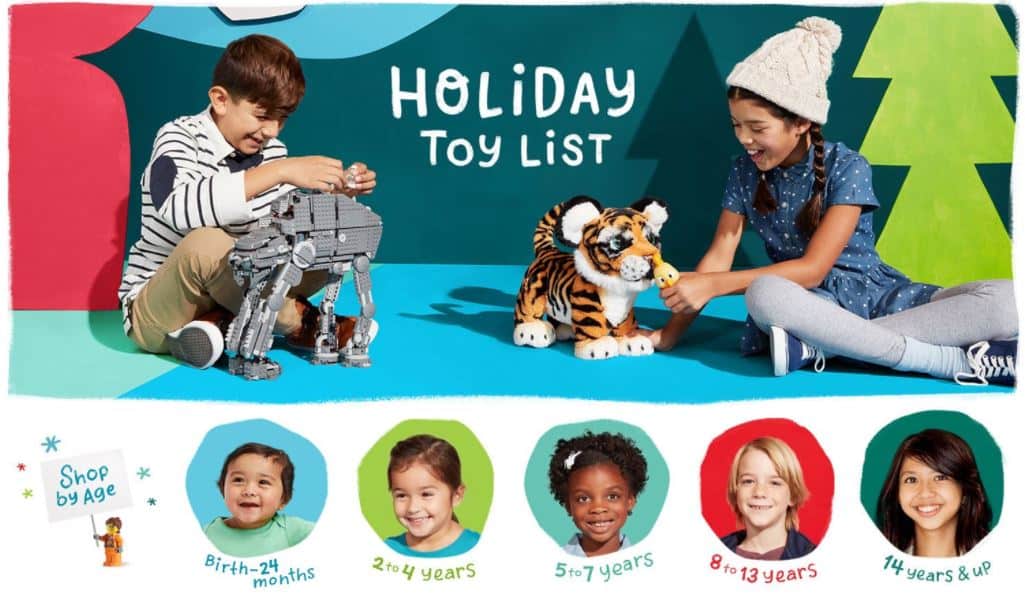 Happy Shopping and regardless of what you are celebrating, Happy Holidays!
Disclaimer Note: This isn't a sponsored post. TheTechieGuy is an Amazon affiliate which means that if you buy anything it will not cost you anything extra and it's a mean for us to earn fees by linking to Amazon.com and affiliated sites. So we don't mind if you share this with everyone and use it constantly! Talk about a win-win situation 🙂