Stylish Video Streaming ACE Glasses for Instagram, YouTube and Facebook to be unveiled at CES 2018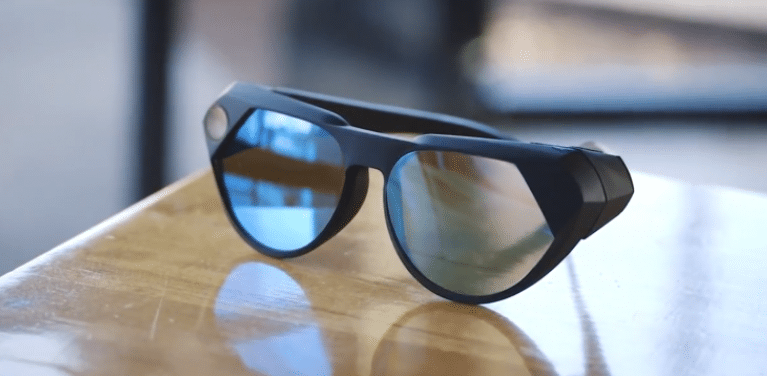 Remember when Snapchat released their wearable sunglasses?
They were all the rage must-have tech-item and then they disappeared. If you are just visiting this planet or were off-the-grid (same thing), if you were one of the cool kids who drank the Snapchat cool-aid, you lined up at a vending machine and bought a pair of bright coloured glasses allowed you to grab some video footage of what you were looking at and immediately share that footage with your Snapchat followers.
I didn't get a pair for three reasons:
1. Not hipster/cool enough to line up for any tech.
2. It was tied into Snapchat. Nothing against Snapchat, but it meant that the glasses had one usage for one audience.
3. I don't mind geeky-looking-tech but wearing those glasses would be limited to when I was out shooting a vlog or covering an event. I wouldn't wear them every day as "sunglasses". They looked way out of place. Not fine at a corporate golf day but fine at a music event (but then again those are night and being half blind by dark glasses was another new problem…).
Don't get me wrong. I loved the tech. I love the idea of wearable tech that has a purpose. I just didn't love this execution for the same reason I didn't love wearable smartwatches: not enough thought was given the design. Wearable tech needs to be functional but we are far too picky about what we look like just slap something on because it can do something that our phones can do.
What is the ACE Eyewear?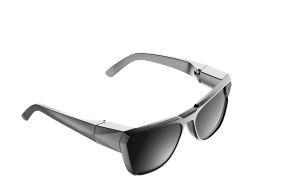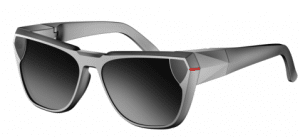 Fast forward to the end of 2017 and it looks like someone was paying attention. A company called ACTON has just announced that they are releasing the ACE Eyewear. The ACE is a pair of fashionable looking stylish sunglasses with a built-in, hands-free camera, that is able to snap photos and videos that they can instantly stream to social media!
Yes, the ACE can stream to  Facebook, Instagram and Youtube! You have my attention – go on:
How does ACE Eyewear work?
One long click will turn ACE on and off while one short click captures photos using its 120-degree wide angle lens. Double-click to start and stop shooting a video. You can shoot in full HD at 1792 x 1168 at 24 fps or at 720P: 1280 x 720 at 24 fps. It records in MP4: MPEG-4 AVC/H.264 and has a built-in microphone to capture the sound.
If you are shooting a still photo, you get that at 8 Megapixel (3264 x 2448).
The ACE is waterproof and dustproof (rated at IP55) which means carving on your longboard along the beach, or jumping around the wet-and-wild New Year's Eve party, or just recording while hiking will be no problem for the ACE.
The ACE has an app where you can download photos and videos, edit the images and then share to your social media. You can also set up the streaming functions inside the app. The app reports information on the glasses' storage (4GB DDR3) and the battery status (260 mAh Lithium Polymer Battery) which is said to last up to 10 hours and with constant video recording lasting for more than 2 hours.
"Tech-enabled sunglasses have so much potential, but haven't fully taken off yet because they haven't been designed with style in mind to look like glasses that people actually want to wear," said Peter Treadway, ACTON's co-founder and CTO. "Competitors have shown us that it's not enough to have glasses that can just quickly take a picture or video. We created ACE knowing they had to look cool, in addition to providing users with a high-quality camera with great resolution, long battery life and instant streaming capabilities."
Hands-on with ACE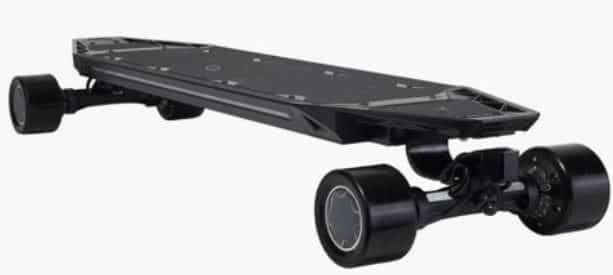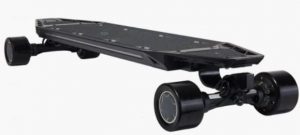 If the name ACTON sounds familiar its because they are the eBoard company that we love. They have a range of electric skateboards at various price points so there is something for everyone. While I am at CES I will also check out  ACTON's  newest electric skateboard, BLINK QU4TRO which is the only eBoard that boasts four-wheel drive and a four hub motor system for ultimate climbing power. Made of aircraft-grade carbon fiber and aluminum, is much stronger than other boards and boasts a range of 22-miles per charge! [Before you ask: no, I haven't tested their other boards yet]
I am heading to CES in January 2018 where I will be checking out the ACE for a more hands-on look but you can pre-order ACE on actonglobal.com for $99. (Regular retail price will be $199)