What are the best eReaders for digital books in 2019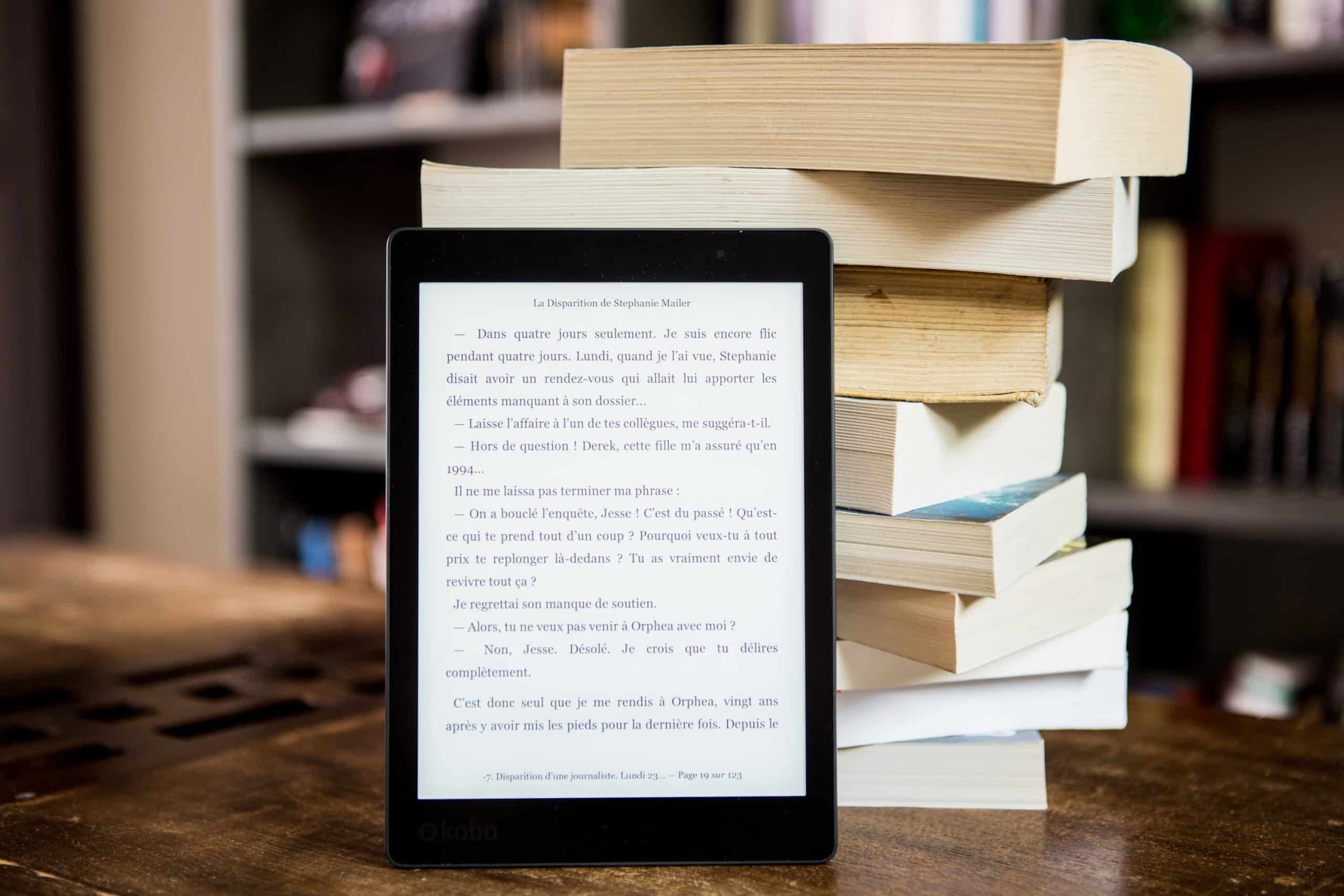 I prefer the feel of a good book but this isn't always practical. I am currently traveling and carrying a couple of my reference book would not only take up space in my limited allowed luggage, but the weight of these books would tip the airport scale over the allowed limit.
This is when I concede and take with me a digital copy of my books.
Obviously, they take up no space, weigh nothing and all that is required is a reader and a once-off internet connection to download my books.
While many of us are familiar with Kindle, there are in fact several other digital book options that are available for those who want their literature in digital form.
Adobe Acrobat Reader
Let's start with the superstar of all – PDF reader. No doubt, this application is one of the most famous programs for users to work and read PDF files.
PDF files are easily transferable from your computer to your phone and you can install the Adobe Acrobat Reader offline installer.
Be aware that there are malicious scripts that can be hidden inside seemingly innocent PDF files and therefore, it is critical to have a good anti-virus program that will detect anything suspicious in a PDF  e-book.
DjVu Viewer
Did you know about the .djvu format? This format is making serious headway in the digital space and some say it will overtake the better-known PDF format. This is due to the much better compressibility of files, so they take up much less space on your devices.
DjVu Viewer is one of the best e-readers and among its advantages are:
High speed of opening the book;
Scrolling all pages at once, rather than flipping them through 2 pages at a time.
The ability to easily create bookmarks;
Opening any files in DJVU and several other formats
ICE Book Reader Professional
The ICE Book Reader Professional is the most multifunctional consisting of the reader and the library. Within reading mode, you can also choose either double-page or single-page. This is ideal for those who like to read on a mobile phone screen.
You can configure the program for optimal light setting for outdoor use and indoor use reducing eye strain for longer reading. Other features include:
Memorizing personal settings
A huge list of supported extensions (including almost all formats)
Opening information from archived files (and .rar, and .zip, and all other archives).
FBReader
FBReader, has a really simple setup process and is rather intuitive. All the book files opened by the application are sorted according to their characteristics ie. genre, author, or title.
A cool bit of tech is that FBReader will create links to their location on the computer so there is no need to groups all the books into one folder.
ALReader
The AlReader 2 was an eBook Reader originally designed for Windows Mobile and Pocket PC. There is now an Android version of this app. I like this reader and there are many many many settings to configure if you would like to which allow you to really customize your reading experience. However, for those who would simply like to read, the default setting it perfectly fine.
Cool Reader
One of the most common programs for reading both on a computer and a mobile device is Cool Reader. It supports .fb2, .txt, and .doc formats, as well as books with the .epub and .rtf extension, as well as web pages.
Also, among the features of the application users can find –
Ability to adjust the brightness of the font or background according to user preferences;
The function of auto-page turning, which, however, is not always convenient, since the time for reading even information of one volume may take different time;
Reading books directly from the archive without having to unpack