Tesla reveals the CyberTruck and people's reactions are priceless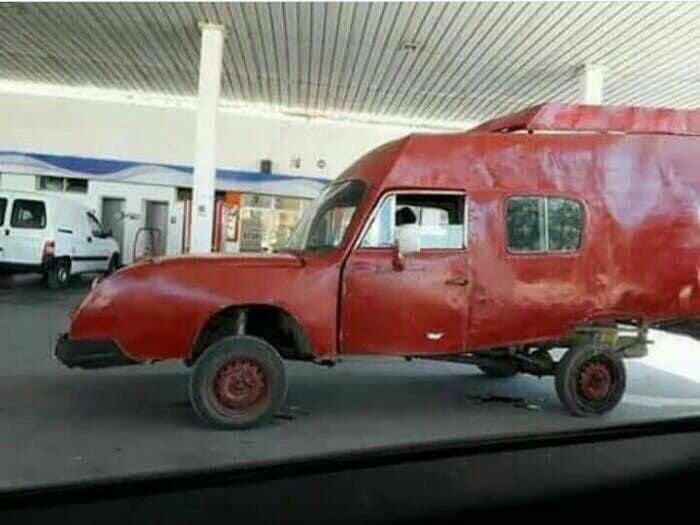 I love my Ford F150 truck. It is big and comfy, it has amazing interior space, loads of space in the bed of the truck and is incredible for family road trips. So when Tesla was launching the CyberTruck, I followed the #CuberTruck hashtag on Twitter to see what Elon Musk will bring to this class of vehicles. I was not disappointed.
When the Cybertruck was revealed, I have to admit my brain needed a minute to regroup. I mean look at it – its like nothing like have on the road today – and that is the point!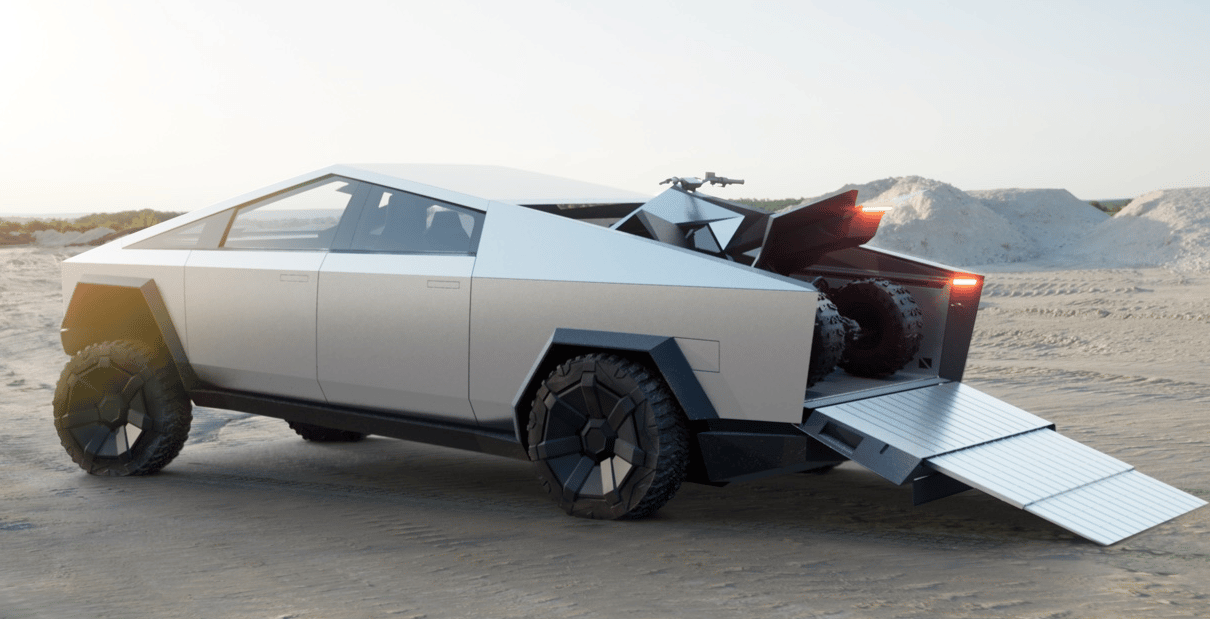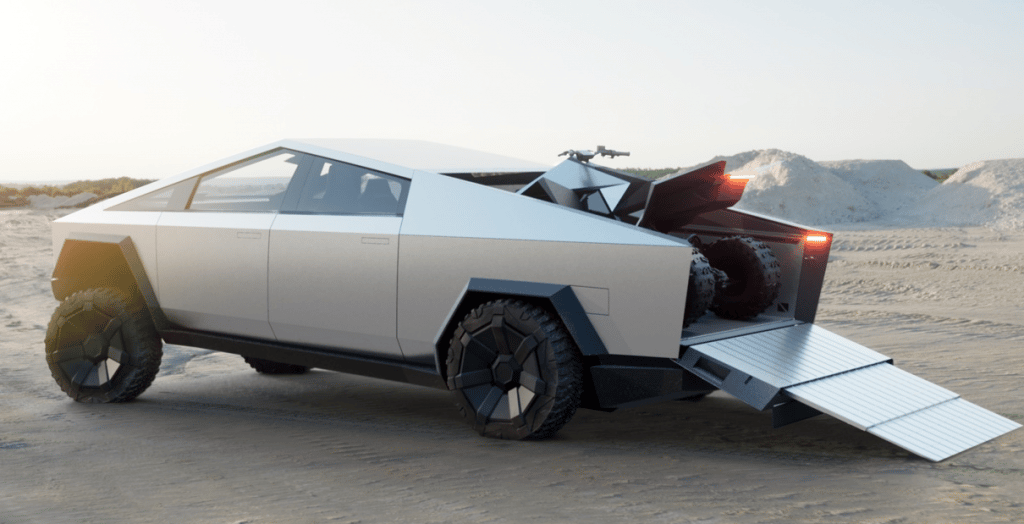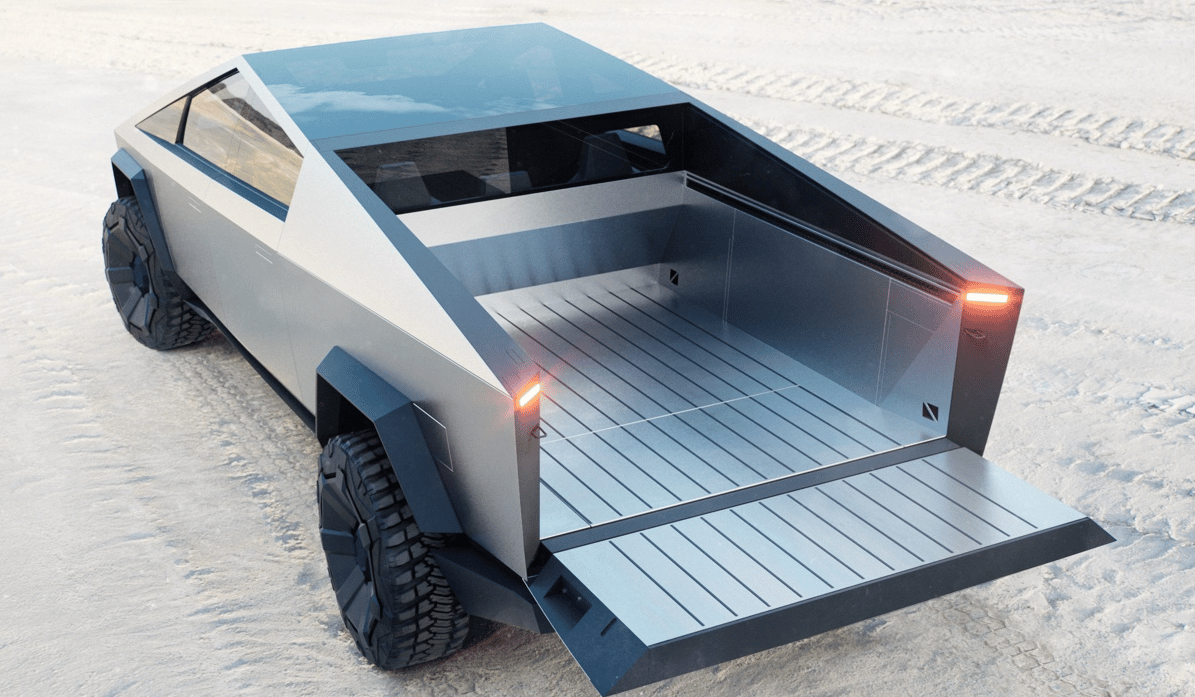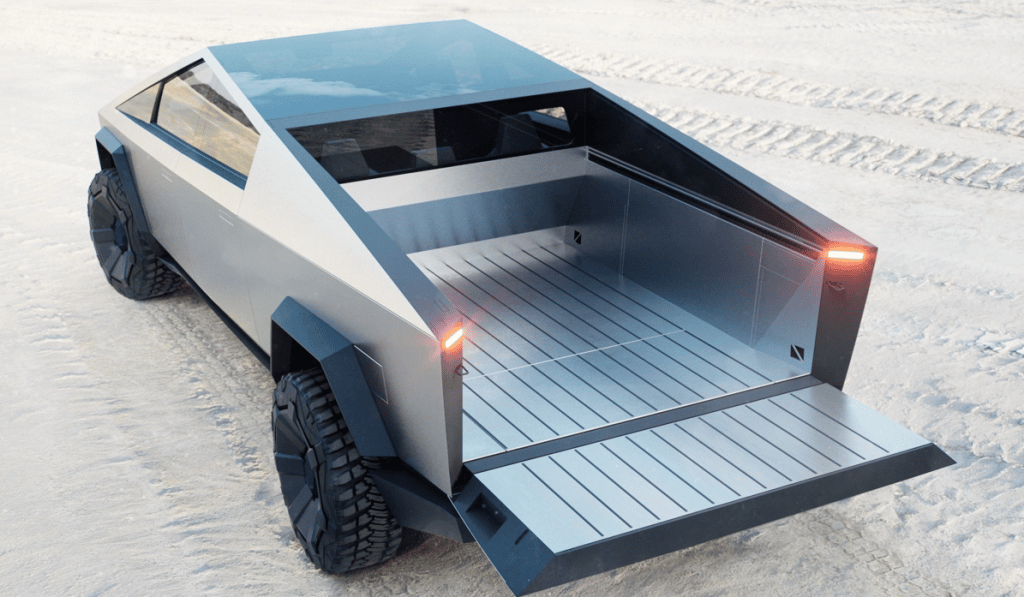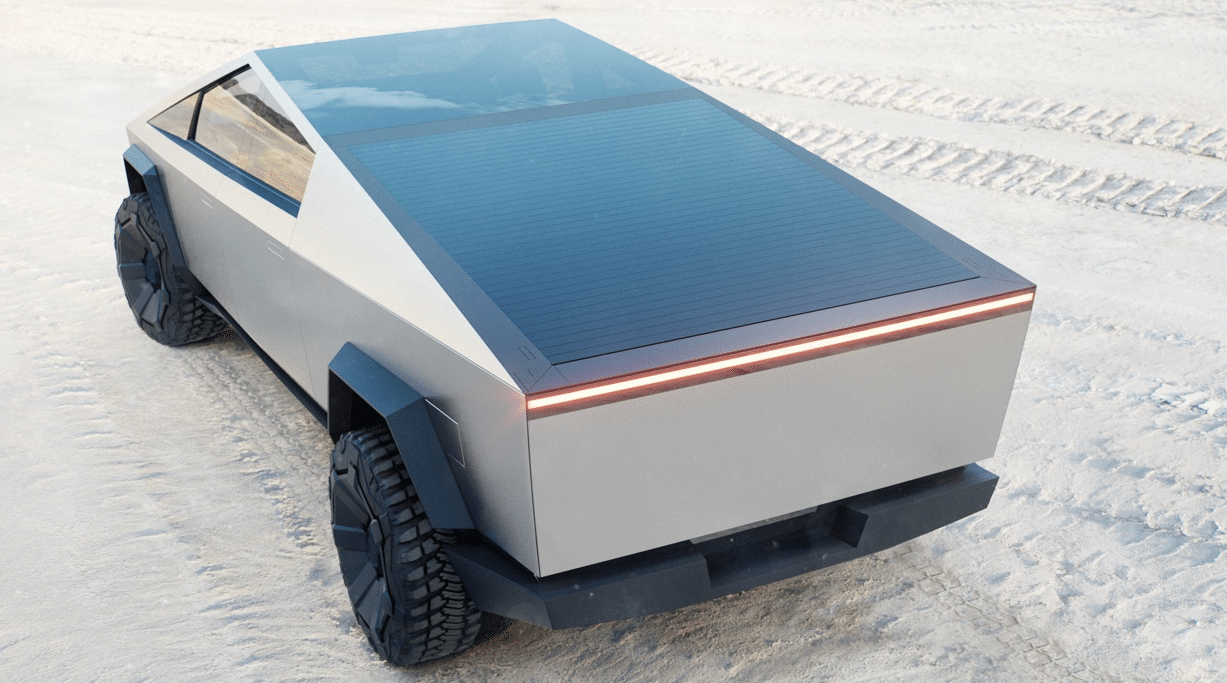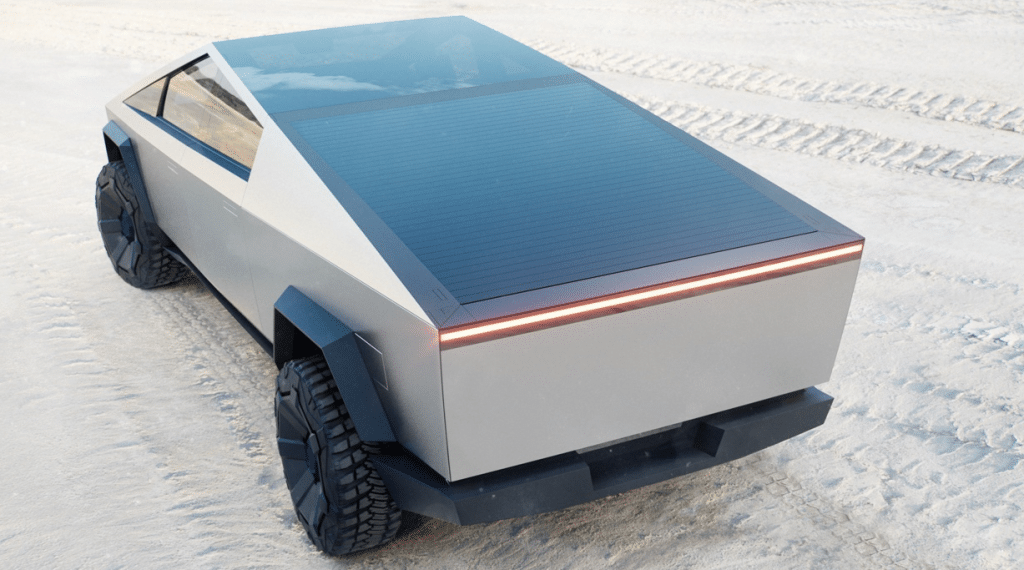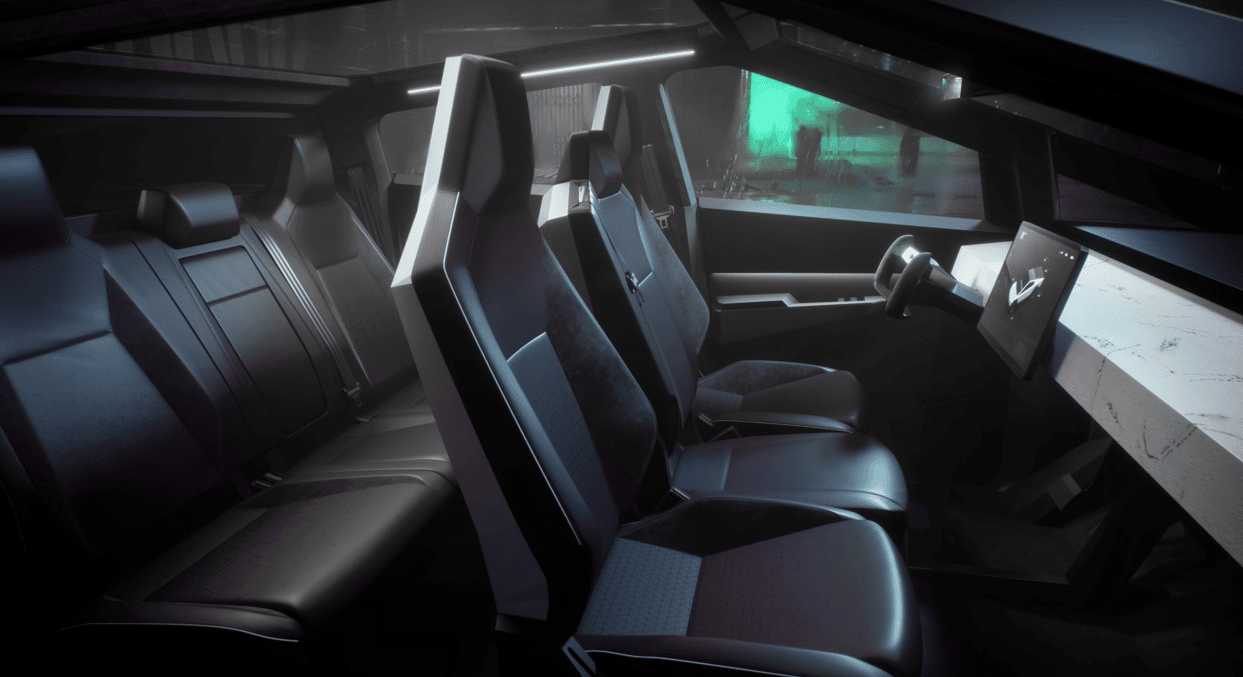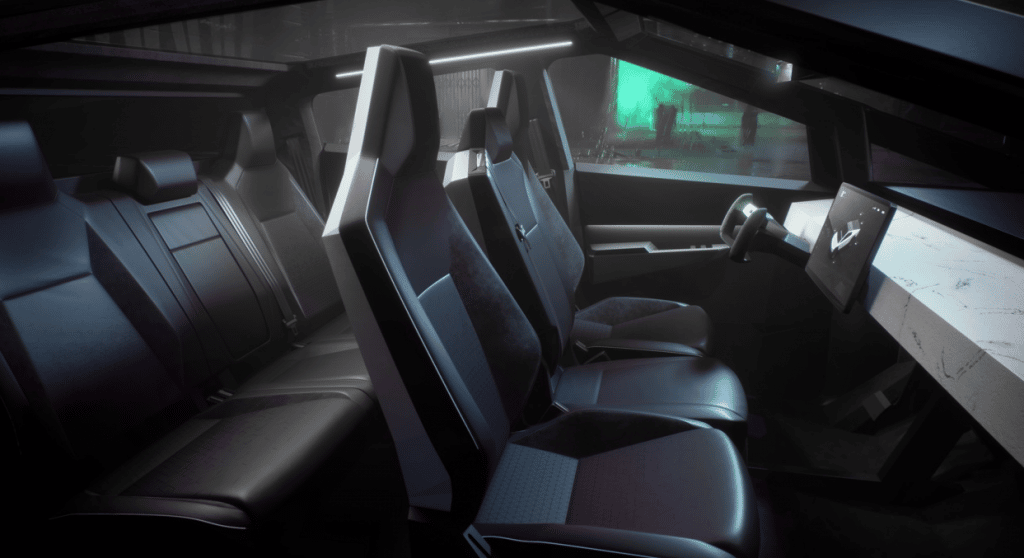 The Cybertruck comes in three motor types: Single Motor RWD  at $39,900, Dual Motor AWD at $49,900, Tri Motor AWD at $69,900. On the Tri Motor model, you could go from 0 to 60 in 2.9 seconds, get 500+ mile range and tow 14,000 pounds.
That is some serious power not forgetting that this is powered by plugging it in like a cell phone! Amazing feat of engineering.
For just $100 down you can order yours and even add a self-driving mode for an extra $7000. You will need to wait a couple of years to actually get a road-legal one though.
and no. There was no price or info on that ATV….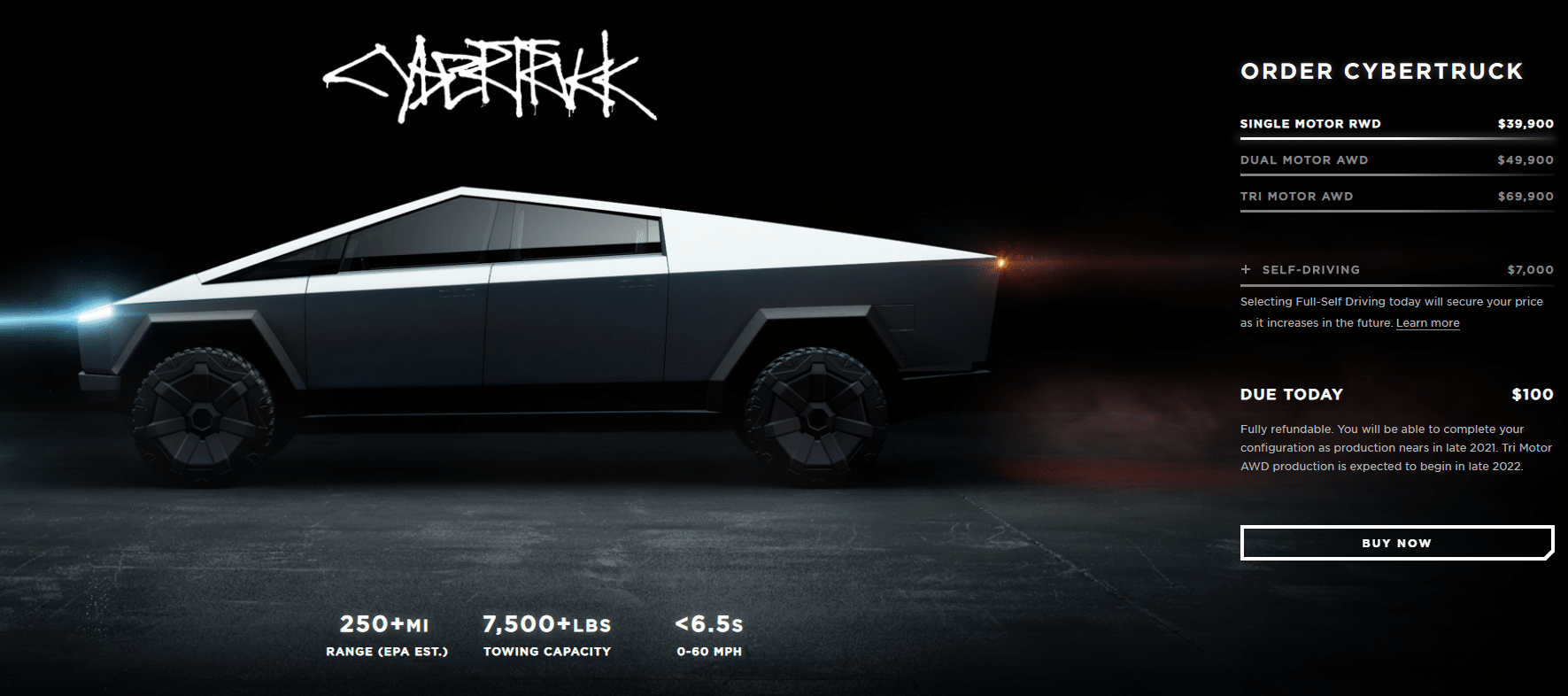 To say that the CyberTruck was met with a mixed reaction is an understatement. Some, love the fact that Elon Musk has pushed the norms and designed the future. Elon is known for thinking way outside the box, as was done with Model X, and so throwing away the traditional box-shaped truck just makes sense. Love it!
Others think that this is insanity. A mix between Mad Max and SpongeBob and the Delorean from Back to the Future. Not sure they are on board….yet….
Nah it's not ugly enough. Let's throw stuff at it. pic.twitter.com/QoYU9XUuWF

— Will Buxton (@wbuxtonofficial) November 22, 2019
Please tell me they rolled #Cybertruck out to "Money For Nothing" pic.twitter.com/HxUQMhQ0QR

— Will Buxton (@wbuxtonofficial) November 22, 2019
Tesla truck is built like a Porygon #Tesla pic.twitter.com/bDfL9BMueB

— eziquio (@_eziquio) November 22, 2019
#megaforce #elon #Cybertruck pic.twitter.com/J4V5Hyomyt

— Jared Mackey (@MackeyTech) November 22, 2019
#Cybertruck
If you're getting a cybertruck your going to need some of these bad boys pic.twitter.com/TrlvZtZif0

— |!!| (@H_as02_) November 22, 2019
Tesla truck be like pic.twitter.com/4fCgTt80r6

— Aureylian △⃒⃘ (@aureylian) November 22, 2019
I'm telling my kids this was the Tesla cybertruck #teslatruck #tesla #Cybertruck pic.twitter.com/492Fd97rYM

— Joseph Bue (@joseph_bue1) November 22, 2019