Samsung and Huawei troll Apple fans – AGAIN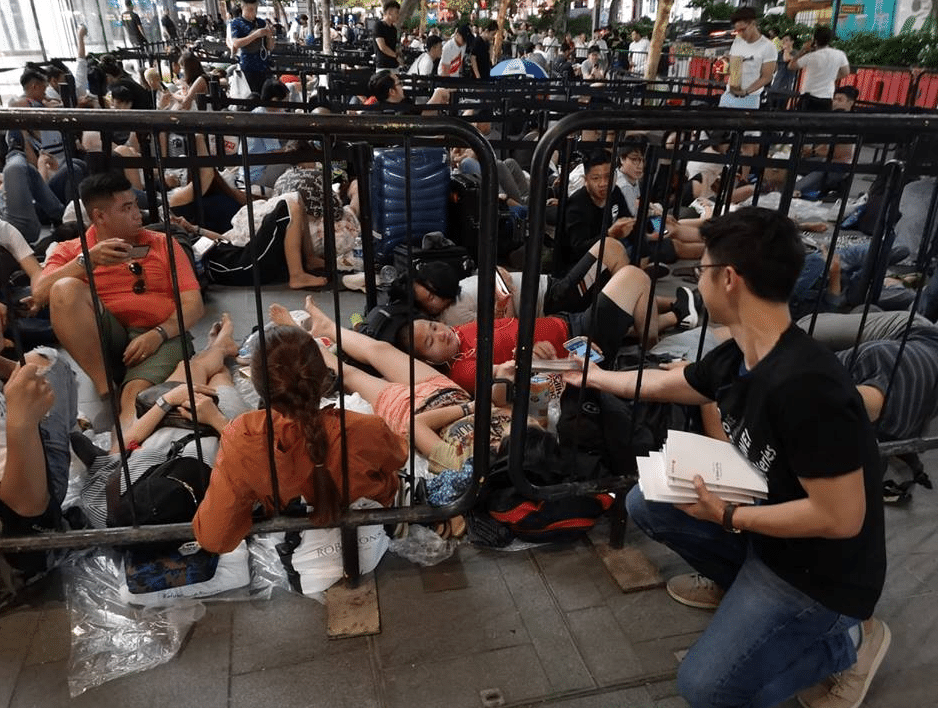 I love bold marketing and both Samsung and Huawei have been stepping up their Apple trolling game in a big way.
Huawei Juice
In London, a long queue of excited Apple fans was building up waiting to be the first to get their hands on the iPhone XS and Apple Watch Series 4. Where there is a gathering of Apple fans, there is an opportunity for some gorilla marketing techniques and Huawei took the opportunity to step in.
A Huawei branded van with the words "ju%ce that lasts" pulled up to the queuing people offering free juice and promise that it contains no traces of apple. They also offered power outlets to anyone who wanted to charge their phones.
cheeky Huawei.
But wait, there is more.
In Singapore, when Apple fans were queuing to get their iPhone XS and Apple Watches, Huawei was there again and this time they handed out free 10000 mAh power banks "Here's a power bank. You'll need it. Courtesy of Huawei."
and who doesn't want a free 10000 mAh power bank?
Huawei is not the only one taking shots at Apple – Samsung is famous for trolling too.
Apple is still King
Even though Huawei is now the world's 2nd largest smartphone maker when it comes to profit, Apple is still king  taking in "87% of smartphone industry profits in the fourth quarter, despite accounting for only about 18% of total units sold in the period" according to an estimate by a Wall Street firm
When it comes to what customers spend in the Apple App Store vs the Google Play Store, Apple is a clear winner there too where Apple users spend almost double than what the average Android users spend.
"Revenue for the App Store during the January-June period was approximately $22.6 billion worldwide, up 26.8 percent from the same period of 2017, according to the market analysts at Sensor Tower. For Google Play, H1 revenue was $11.8 billion, up 29.7 percent." –
I guess when you are out in front you have a target on your back and both Samsung and Huawei are taking their shots!