what is BenQ ScreenBar PLUS lamp and will it alleviate your eye strain?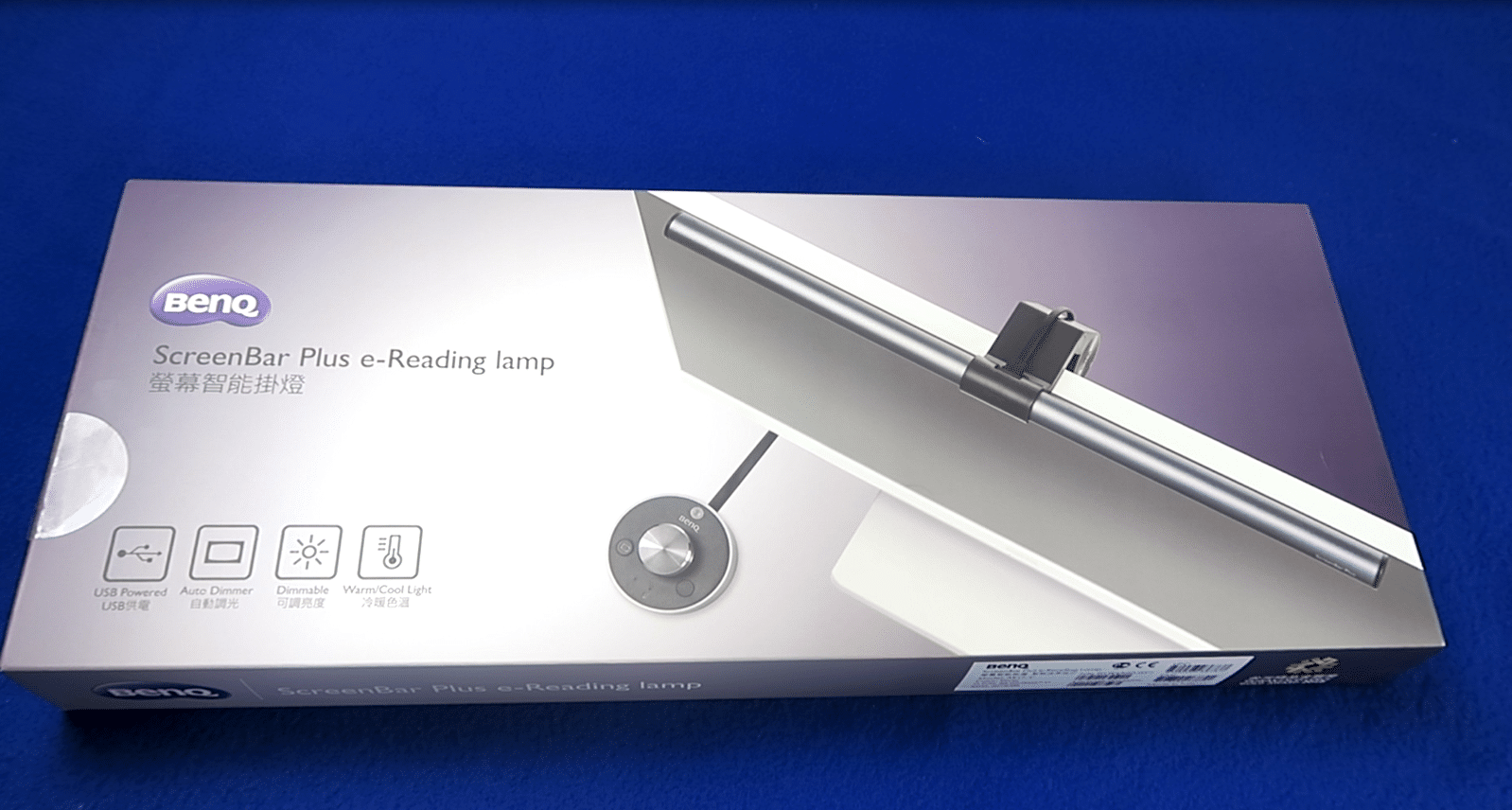 No matter if you are working on your next proposal or coordinating your team in Fortnight season 6 or studying for your upcoming SATS, today it's not uncommon to spend hours in front of our computer. The more time we sit staring at the monitor, the more tired our eyes start to feel which is our body's way saying "its time to take a break" – do we listen? Nope.
So instead of doing more damage to your eyes as they strain over the blue haze of the monitor, I decided to find a cool gadget that will help me protect my eyes and stop the long-term damage and this is where the ScreenBar PLUS e-Reading Lamp from BenQ comes in! When I spoke with the company, they actually sent it to me for the review, but as you know my opinions are 100% my own.
What is BenQ ScreenBar PLUS lamp?
ScreenBar PLUS e-reading lamp is a lamp that doesn't take up any space on your desk as it lives on top of your monitor. It has automatic dimming, you can control the hue and strength of the light and it is powered by USB power. Now that I have had several weeks with this, here is how you can reduce eyestrain, reduce your monitor induced headaches, and help your body cope with those hours gaming and working late into the night.
How to reduce eye strain with the BenQ ScreenBar PLUS e-reading lamp in 5 steps:
Step 1: Connect the light bar to the weighted clamp. Ensure that the Micro-USB charging port is accessible via the slot in the back.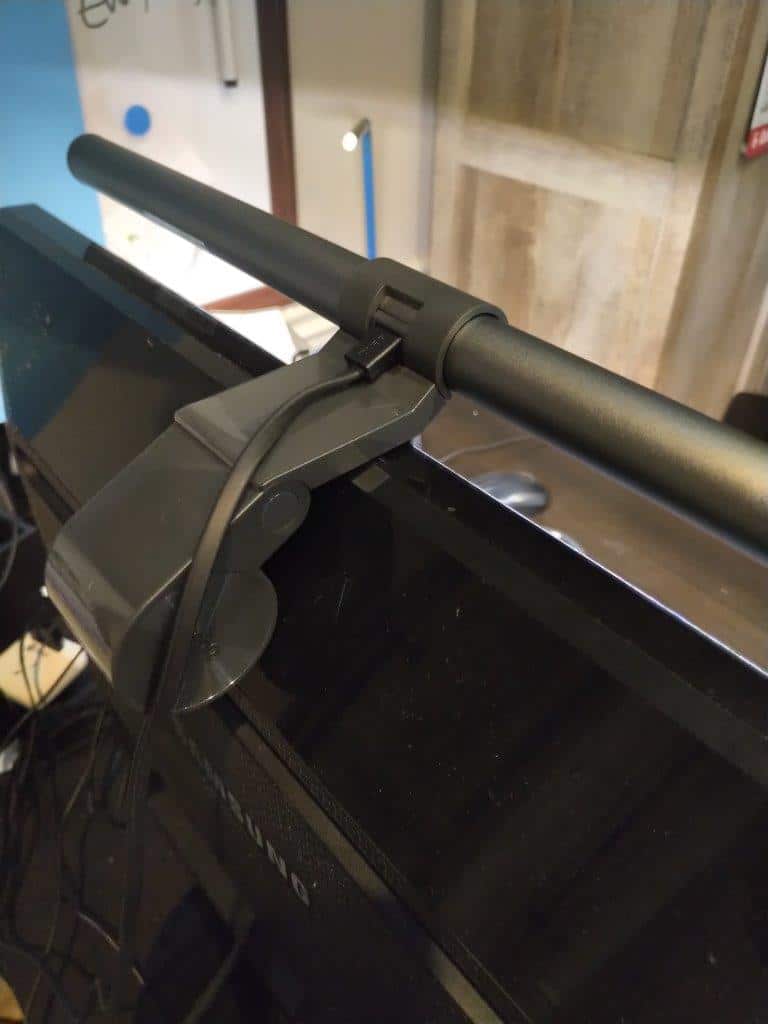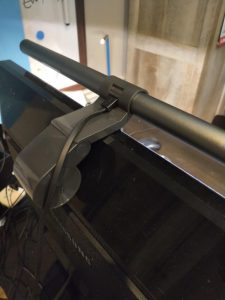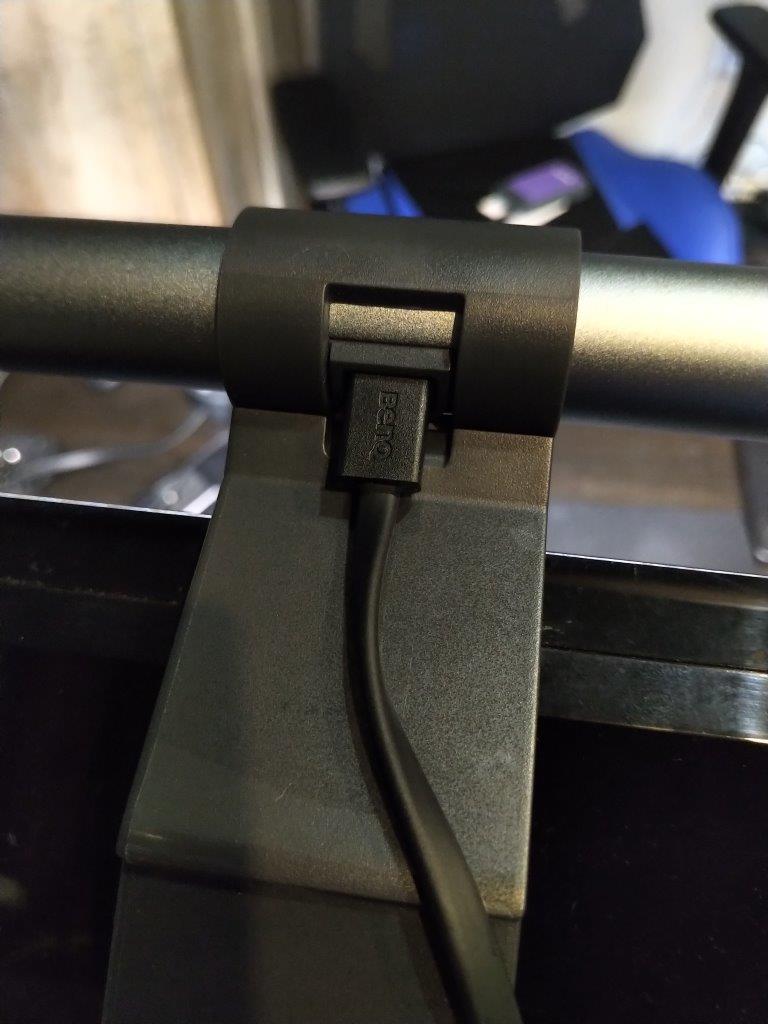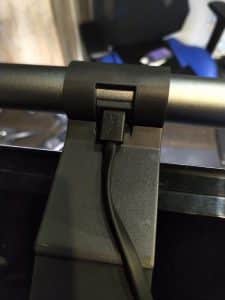 Step 2: Place the clamp on the top of your monitor and adjust it so it's nice and stable.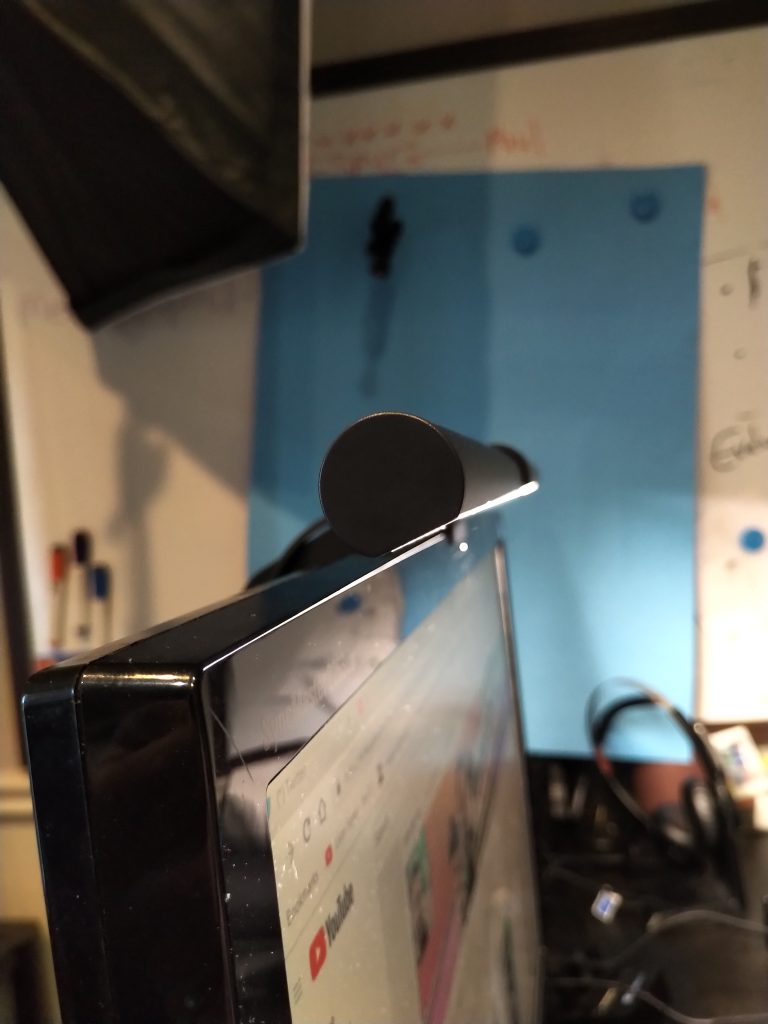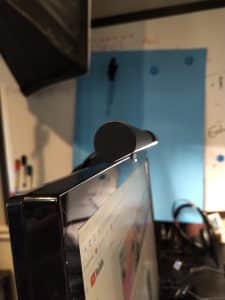 Step 3: Connect the dialpad USB to the electric power and the micro-USB side connect to the rear of the lamp.
Step 4: press down on the main dial button and the ScreenBar Plus e-reading lamp switches on.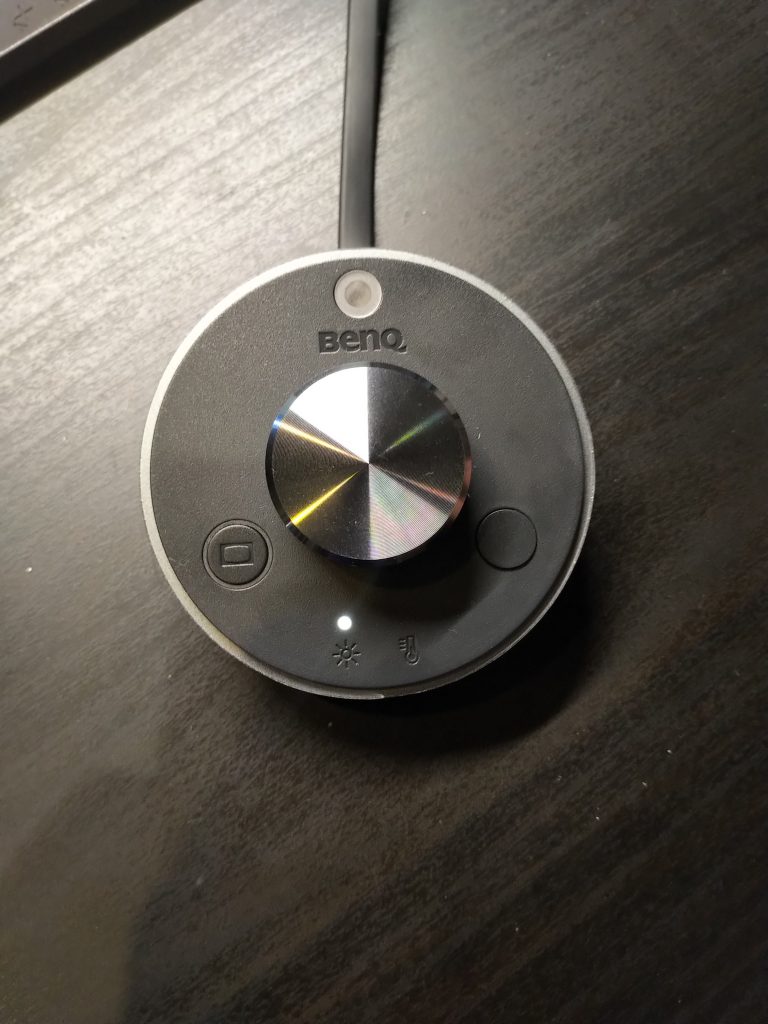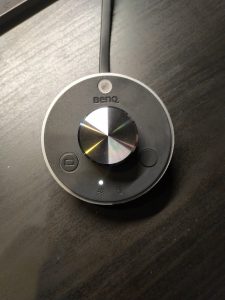 Step 5: you can adjust the setting by turning the dial to increase or reduce brightness, or you can press on the button on the right side and then change the hue from red to blue, to white.
You can also press the auto-dimmer button on the left where the light is adjusted automatically depending on the brightness in the room.
So in summary:
| | |
| --- | --- |
| | |
| BEFORE | AFTER |
After using the BenQ ScreenBar PLUS e-Reading Lamp for a couple of weeks, I can "see" the difference. My eyes aren't tired at the end of the day, and I can't recall the last time I used eye drops. So while it's obviously better not to spend too many hours in front of a screen, I am glad that when I do need to, I am protecting my eyes.
You can check out more info and purchase your own right here: https://amzn.to/2Ii3nhE