PowerEgg X Drone is waterproof! Can your drone do that? CES 2020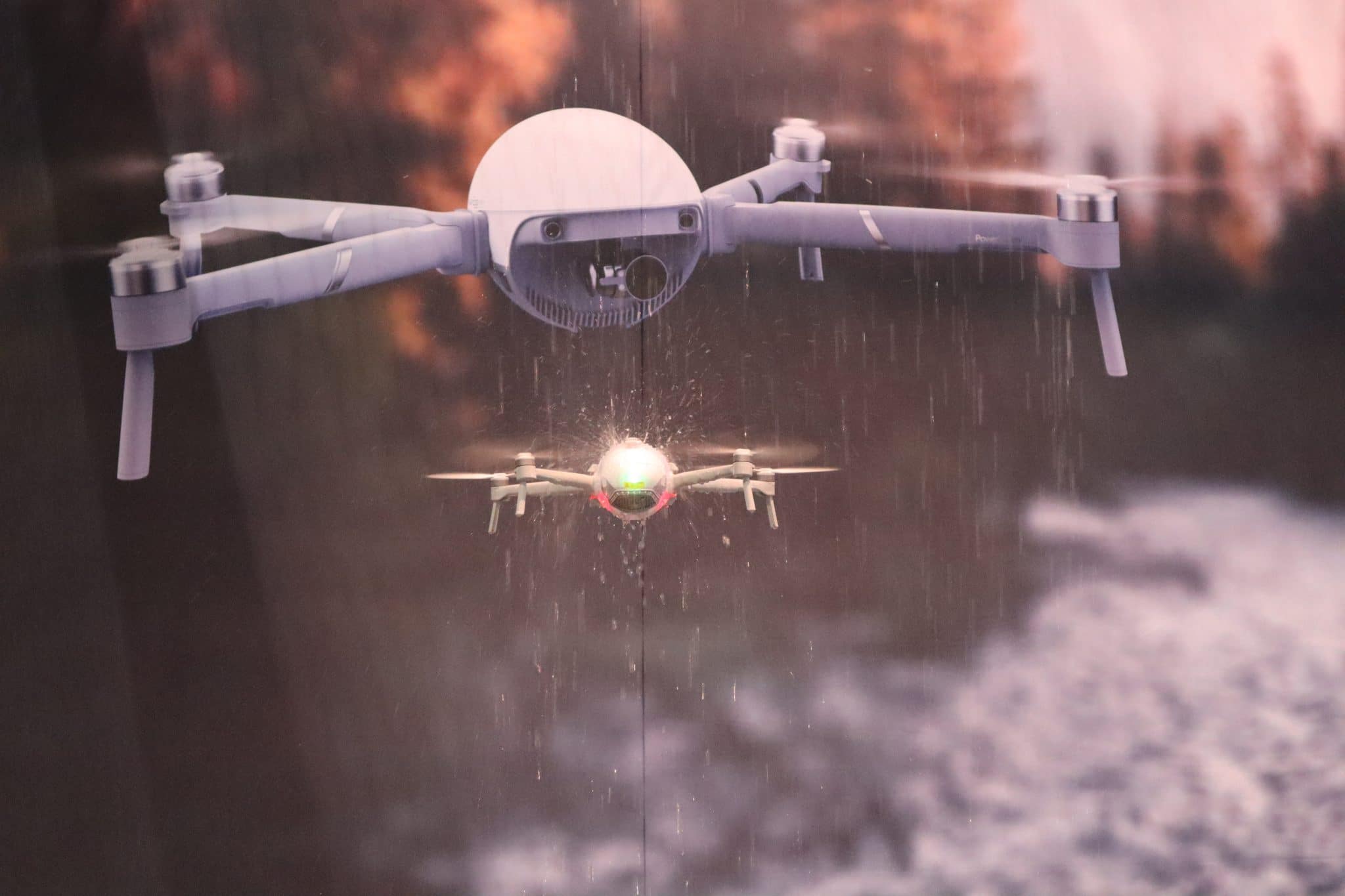 Drone owners love their flying cameras. However ask a drone-owner if they recommend buying a drone, they usually say the same thing: make sure you have a reason to buy one as it tends to be used much less than you think.
Up until now.
If you think you have seen everything possible when it comes to drones, allow me to politely disagree as I show you the brand new PowerEgg X drone; the latest innovation hatched by PowerVision Robot Corporation.
This egg-shaped drone does more than just fly and snap those aerial shots as the PowerEgg X transforms into a hand-held 4K camera complete with a 3-axis gimbal for those smooth shots.
Don't want to hold the PowerEgg  X while filming your kids playing football? No problem. Simply use the camera's AI software to identify your child and get the drone into the air. The PowerEgg X will ensure your child's goal-scoring moment is captured from above.
If you are indoors or prefer not to fly the drone, use the tripod attachment.
Did it start to rain or worried about taking the drone with you when boating? Worry not. Power Egg X is IPX6 rated and has a waterproof case.  At CES it was flown THROUGH a waterfall. Let that sink in for a moment – THROUGH a waterfall…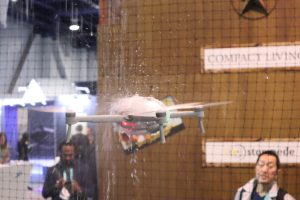 "'Innovate the Future' is our mission and innovation is in our DNA," said Wally Zheng, Founder and CEO of PowerVision. "Three years in development, PowerEgg X pulls together the technology consumers are seeking and puts it in a small, elegant egg shape. With smart-image recognition tracking, image mechanical stabilization, and simple video-editing tools, it is easy for anyone to shoot material as if they were a professional-grade videographer. By creating a multi-purpose device, PowerVision has reduced the user's total purchase cost, storage requirement, increased ease-of-use, and giving the user unprecedented convenience."
Here are some of the features that the PowerEgg X packs under its shell:
Autonomous Personal AI Camera Mode – With the help of its powerful proprietary AI algorithm and robotics technology capabilities, the PowerEgg X enables facial recognition, deep learning, and a tracking field of view up to 170°. Subjects will always be in the middle of the video frame, even if the subject is playing sports, dancing, or running.
A unique spotlight feature automatically remembers a subject, allowing the PowerEgg X to track it, even if the subject moves in and out of the field of view! Now that is epic – being able to recognize the subject automatically is amazing.
It also allows users to take a photo, record video, track movements, and capture a group photo by merely making gestures that are based on a deep-learning massive gesture database.
Handheld Gimbal Camera Mode – When switched into the handheld mode, the PowerEgg X has a battery life of 3.5 hours and produces 4K/60fps UHD images while its three-axis gimbal helps count vibrations. PowerEgg X's anti-shake feature outperforms optical image stabilization used in ordinary photography, guaranteeing superior, high-quality pictures.
Drone Mode – The PowerEgg X is a high-performance drone equipped with a 4K/60fps camera and tri-axial mechanical stability augmentation technologies, and it can be used for highly dynamic aerial photography.
It can fly in winds of up to 29-38 knots and has waterproof housing and landing float accessories that enable it to take off from and land on the water; a first of its kind.
It has a flying time of 30 minutes in drone mode and features automatic obstacle avoidance, precise landing, and other practical functions that make even a beginner, a drone pilot.
Let's Hear It – The PowerVision PowerEgg X is the world's first consumer drone that can pick up sound. It has proprietary SyncVoice technology that allows users to narrate in real-time by using their mobile phone's microphone or a wireless earphone. The narration is then automatically synchronized with pictures, effectively ending silent-aerial photography.
Pricing and Availability
The PowerEgg X will be available beginning January 7, 2020, in the U.S. market, at Amazon.com at $899.