How to use the Screen Call with the Google Pixel 3 and the Pixel 3 XL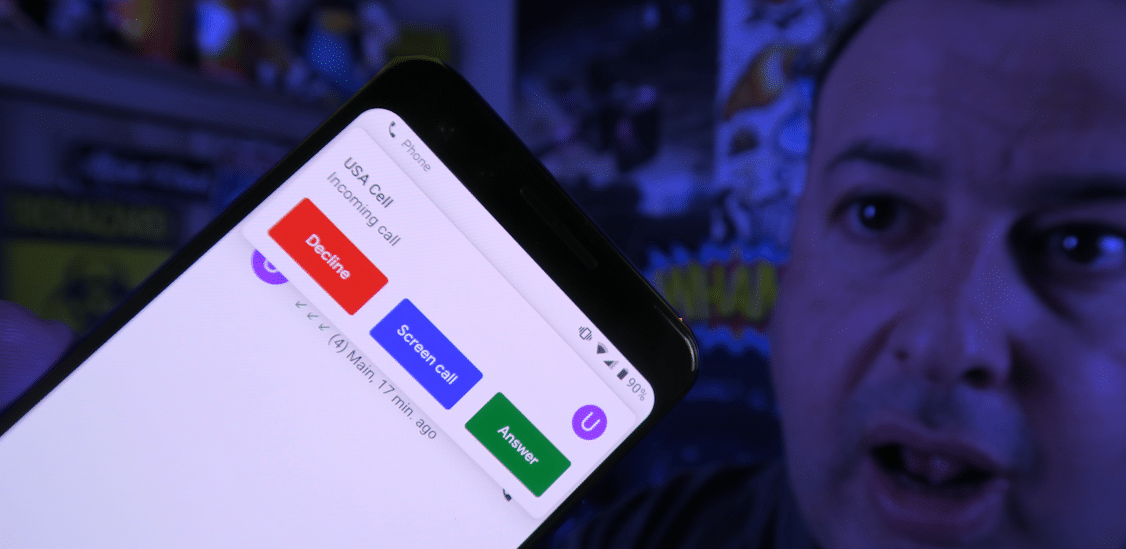 It happens to everyone.
We get comfortable on the couch, popcorn in hand, the remote in the other; ready to watch our favorite show. This is the exact moment that the phone rings. Making the situation worse is that as we glance over at the screen, it's a number we don't recognize.
Should you answer or let it go to voicemail? What happens if it's important? or an emergency?
We answer. Then we head "Are you happy with your current service provider?" or "This is Sharon your Google Specialist" or "Healthcare for sale" type of calls. AAARRGGGG!!!
If you are the proud owner of the Google Pixel 3, then this is no longer a problem as you now have Screen Call function.
What is the Screen Call function on the Pixel 3?
Whenever the phone rings, you used to have two choices: Answer the call or Reject the call. Now you have another: Screen Call.
When you press Screen Call, the caller hears an audible voice prompt informing the caller that this is a Call Screening Service and instructs the caller to explain why they called.
Here is the cool bit, whatever the caller says is automatically transcribed into text and displayed on the Pixel 3 screen! you now read the message and decide if you want to answer the call or if you want to hang up.
If you hang up, the caller is told that you aren't able to take the call and it disconnects.
How to get the Screen Call function on the Pixel 3?
To get the Screen Call function, all you have to do is ensure that your Pixel 3 is up to date.
Go into the Google Play Store and update all your apps.
Also, pull down from the top and get into Settings -> System -> Advanced-> System Update -> Check for update.
Now you can use this feature to stop Robocalls, Marketing companies and scammers.