Remote Working doesn't mean working from home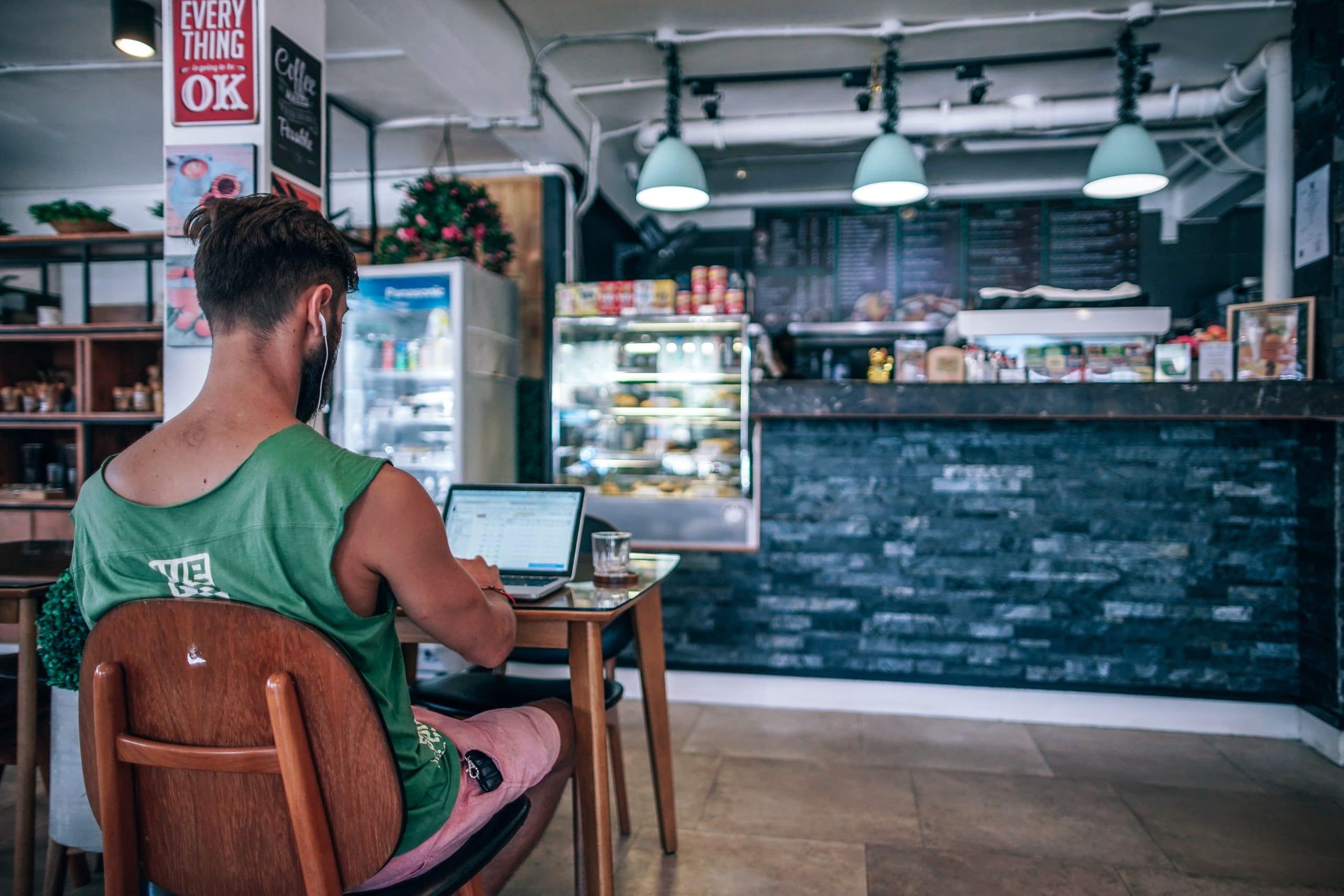 These are certainly strange times. An epidemic spread across the globe on a scale we have not seen before. We are living through a scene from a movie which, I am pretty sure, is being scripted as I type this.
There is certainly a lot that we don't know about the Coronavirus or Covid-19, but the one thing we are told time and time again is to avoid large public gatherings which is difficult especially for people who commute to work using public transport.
Therefore, more businesses are instructing their employees to work from home; remote-working is no longer a fade.
Working remotely makes sense. Less commute, more freedom to work from virtually anywhere and it opens up the opportunity to employ staff from across the globe. Not to mention a much healthier work-life balance.
"Doesn't it get boring working from home?" is a question that I am frequently asked as someone who has been working remotely for many years. Here's the magic secret: Remote working doesn't mean working from home.
There are some fantastic places to work from. These not only give you a change in scenery, but these locations are also inspiring and can really help you focus.
Here are some of my favorite places I have worked from:
Museums
Seriously. Sounds stranger doesn't it, but if I am working on a project that requires some visual inspiration, there's no better place to seek this than a museum. Contemporary art museums may be your best bet as these are less stuffy, and are often designed to let in more natural light which is more conducive to working. Luckily, the US has a number of modern art museums where you can find a quiet nook to work in. There is normally a coffee shop with great WiFi and the added bonus of it being a nice quiet space.
Beaches
If you happen to live in a state with beaches, when you think about the beach, work doesn't really feature. However, if you choose a beach that is less popular as it doesn't have great swimming conditions, you can find some superb restaurants that let you soak up Vitamin D, their WiFi while, great seafood while having a stunning view of the ocean.
Coworking Spaces
As a remote worker, you do have a need to get out of the house and find a professional location to work in and that is where coworking spaces are a must-have. At the coworking space, you will find plenty of networking opportunities with fellow professionals who have also embraced the remote-working lifestyle. There are also special events that the coworking space hosts which could boost your motivation and productivity. Industrious notes how staff can take care of things for you so that you can focus on work and not on office admin.
The coworking spaces I have used in the past have always been professional yet funky cool vibe type of places where the coffee was on standby and WiFi, Printing and even courier services were available.
Coffee Shops
I am not sure if you picked up on my love for coffee, but coffee is life (don't @ me) Many cafés nowadays offer nutritious and hearty meal options which are great for remote workers. Coffee shops have long been homes to remote workers.
What I like about working from a coffee shop is that the staff are used to having remote-workers in their cafes and so know not to keep asking people engrossed in their laptops if they would like to order something else every five minutes. I will say that as remote-workers, we to understand that coffee shops and restaurants for that matter, earn a living when customers order food and drinks. Therefore, don't just order water or one coffee and spend the entire day taking up their table so paying customers don't have a place to sit. Be responsible, order some lunch, get some more coffee or fresh juice and they will love you.
So in summary:
Realistically, this Coronavirus isn't going away anytime soon and even when it does, many people would have tasted the joys of working remotely. Many companies would have recognized the benefits of letting staff work from home. What was once considered a fad or something only hipsters do, is more mainstream than ever before.
Be safe out there, disinfect and wash your hands, and enjoy the benefits of earning an income without the commute and without having to mission into an office just to open the same laptop you have in your bag.